Wireless Rosemount Tank Gauging System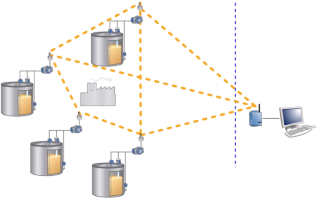 The Rosemount Tank Gauging system supports Emerson's Wireless solution, which is based on IEC 62591 (WirelessHART™), the industry standard for wireless field networks.
Greatly reducing field wiring leads to large savings in infrastructure, design and labor required for installation and commissioning. No hot work is required and production downtime is minimized. In addition, compared to other systems, the time between project start-up and an up-and-running wireless system is drastically reduced. No costly site surveys are required.
Wireless tank gauging allows for cost savings up to 70%, but lower cost is only part of the equation.
The wireless system can in addition to level also be equipped with pressure and temperature measurement devices.It can also be combined with a traditional wired system.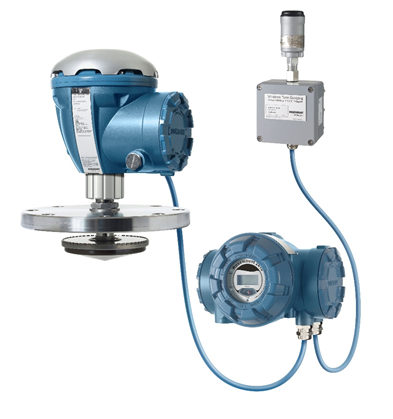 Smart Wireless Gateway
The Smart Wireless Gateway is the IEC 62591 (WirelessHART™) network manager which provides an interface between the field devices and the TankMaster inventory software or host / DCS systems.

Download Wireless Brochure